Who is Nitish Verma?
Nitish Verma is a Blogger, Author, Digital marketing Practitioner. Who is on a mission of instilling people towards success. Started his entrepreneurial journey as a video content creator, now he is engaged in many strategic platforms sharing his knowledge and experience to boost brands and entrepreneurs.
Nitish Verma is a very handsome and young content creator. He creates content about digital marketing. He was born on 09 Feb 1992 in Bihar, India. If you want to learn digital marketing with Nitish Verma then you have to follow Nitish Verma's Instagram account. Nitish Verma uploads his podcast on many podcast platforms like Spotify, Apple Podcast, Google Podcast, etc.
Apart from this, Nitish Verma is also a Very good digital marketing consultant. He does consultancy for digital marketing. So, if you want to get any kind of suggestions to grow your business, then you should contact him for consultancy.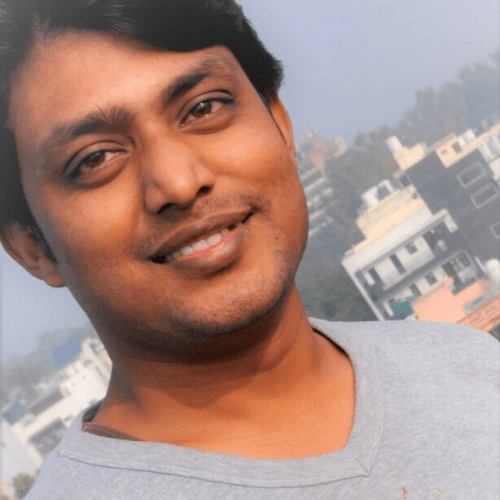 Nitish Verma Biography
| | |
| --- | --- |
| Real Name | Nitish Kumar |
| Nick Name | Nitish Verma |
| Date of birth | 09 Feb 1992 |
| Age (2021) | 29 Years |
| Profession | Content Creator, Digital Marketing Consultant |
| Birth Place | Bihar, India |
| Hometown | Darbhanga, Bihar |
| Gender | Male |
| Religion | Hinduism |
| Nationality | Indian |
| School | M.C High School |
| University/College | Kurukshetra University |
| Highest Qualification | B.Tech (ECE) |
| Caste | Kaystha |
| Zodiac Sign | Scorpio |
| Marital Status | Married |
The journey of Nitish Verma
After doing B Tech in Electronics and Communication Engineering, I got a job in Noida-based Telecom Network Solutions. Here I worked as a trainee engineer. Then after few months I joined Vedang Cellular of Mumbai.
Here I got an opportunity to work as a Project Engineer. I did the work of testing and optimizing the signal of the mobile network. Where the work of optimizing 2G, 3G, 4G signals was done.
After that I got bored because I could not get any time for myself. And digital marketing had entered my mind. Then I left Telecom. And by that time, after the arrival of Jio, the bad phase of telecom had started.
Now I have joined Reliance Finance. Here I used to get some time for myself. But here too there were many challenges.
Then I joined TRACON Couriers. Here at least work Sundays were not going to bother me. And Sunday I could do my job. Here I was in the head branch of Delhi and had a call center job.
Everything was going well. But how long will this call center job last? Once again I quit the job and tried something else. But I could not find any work in which I would get time for myself.
Then I dropped everything and came back to my house. Today, in truth, people here needed me for small business. Money and respect both started coming. Today many clients from outside my city are also connected with me.
Nitish Verma Blogging Journey
Nitish Verma Social Media